FSV-G |Full Skin V-looped Hairpieces | #1B with65%-100% Gray Human Hair | Replace Synthetic Hair
$289.00
Out of stock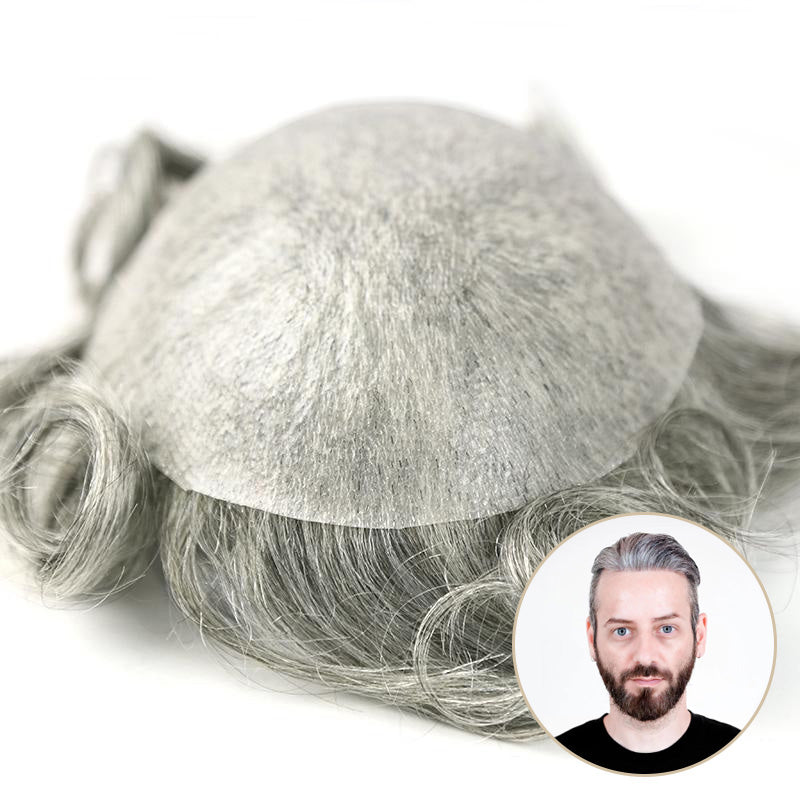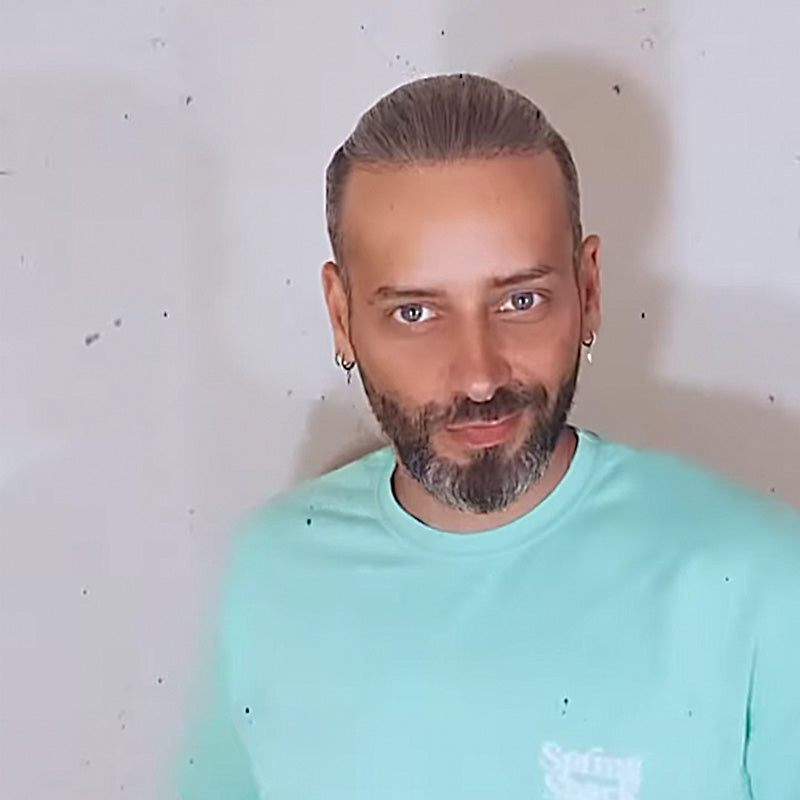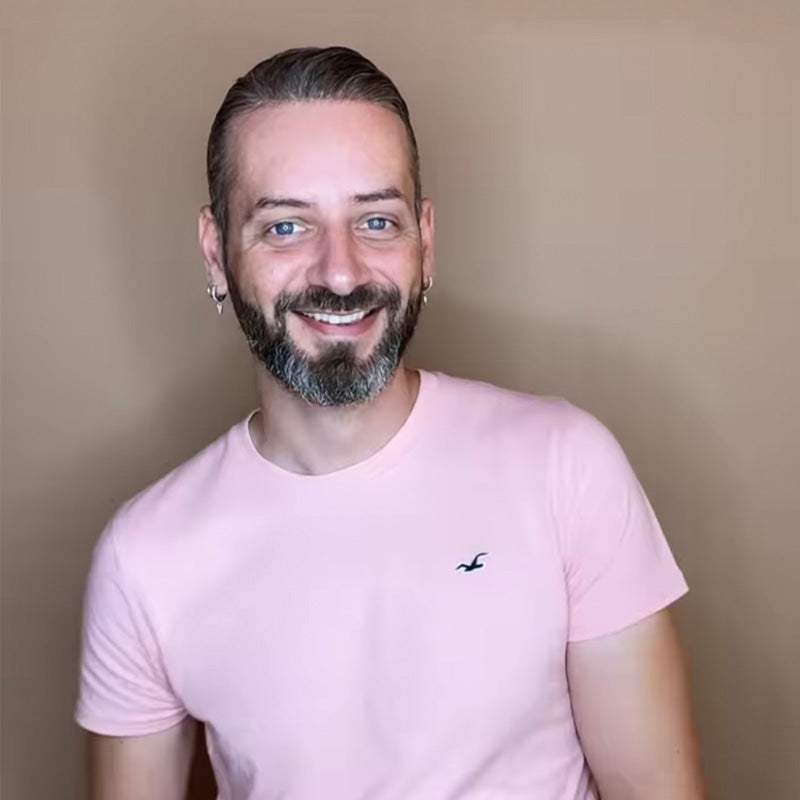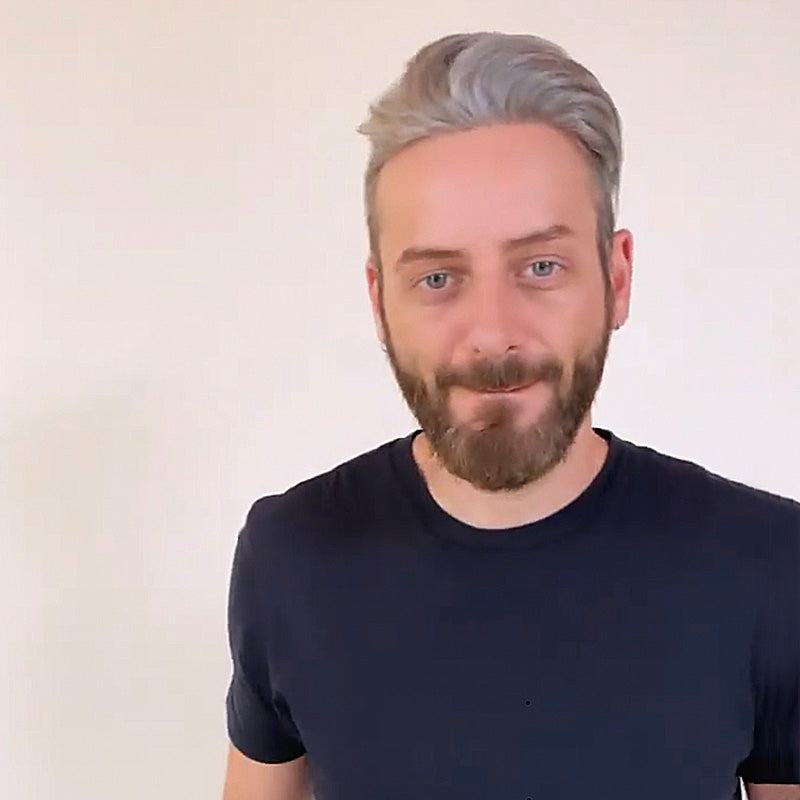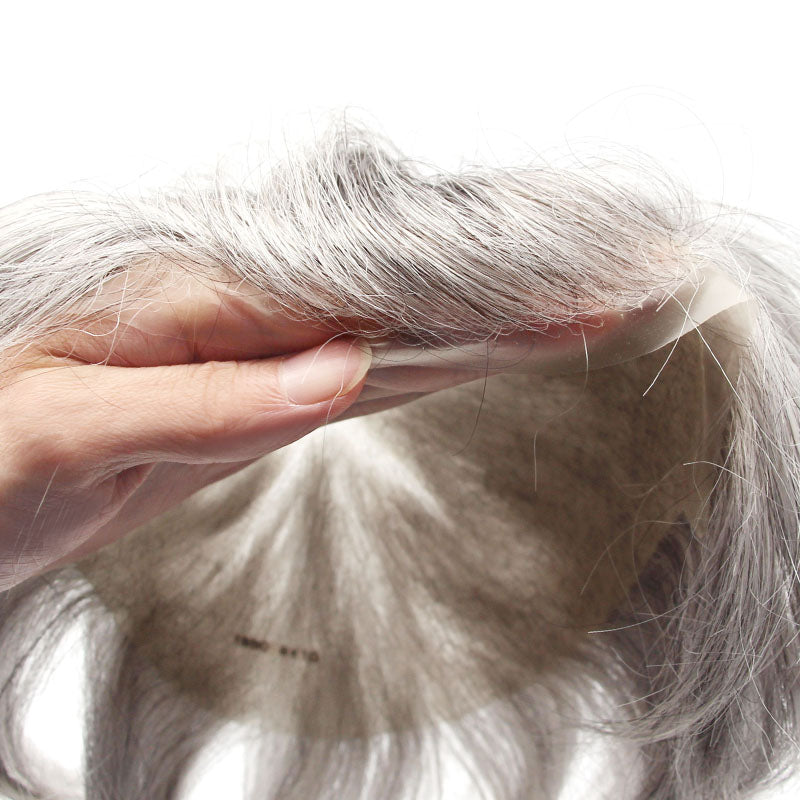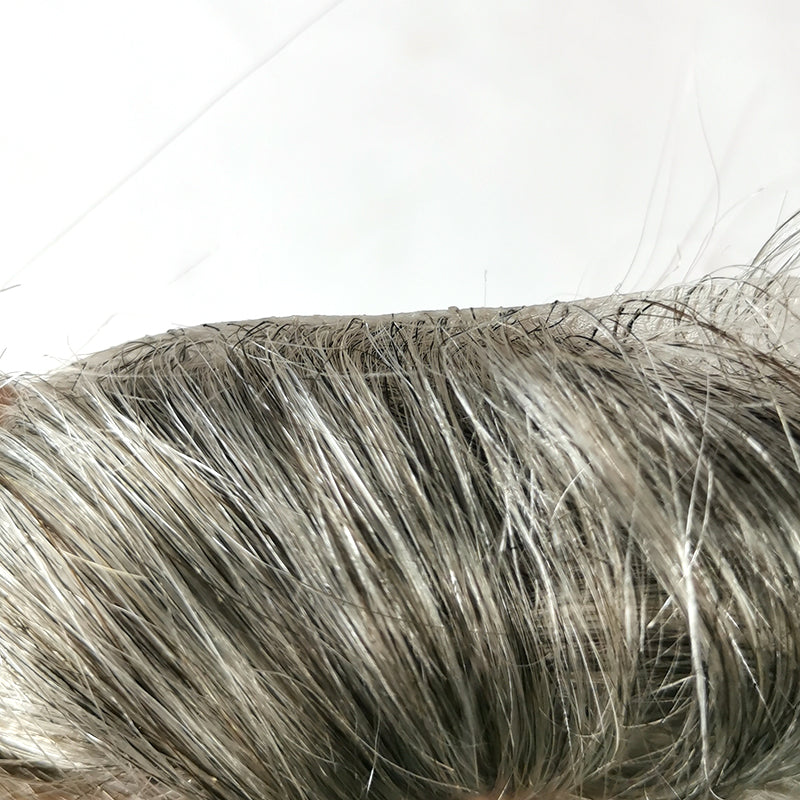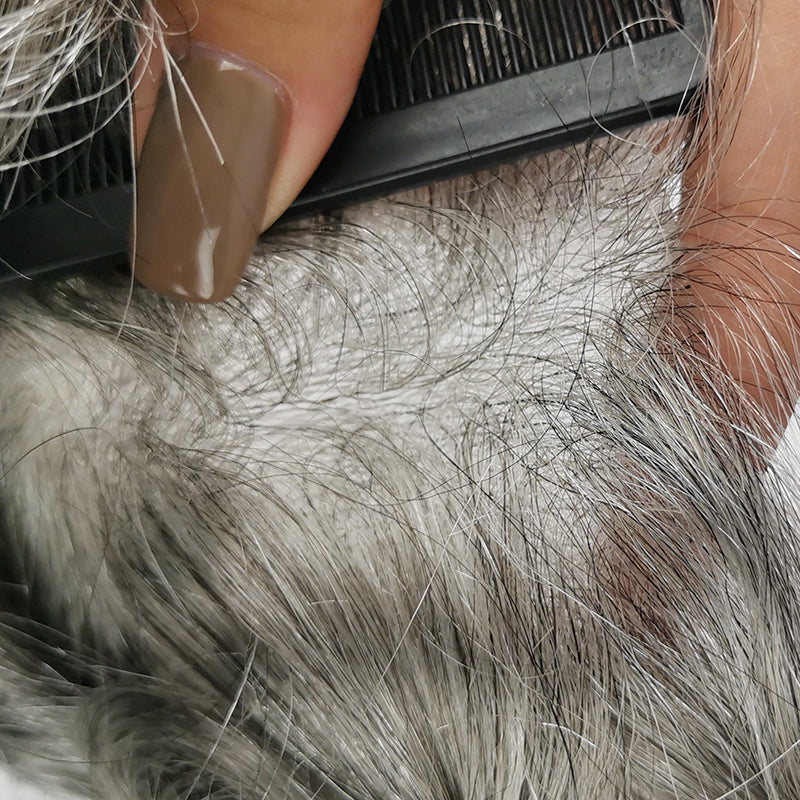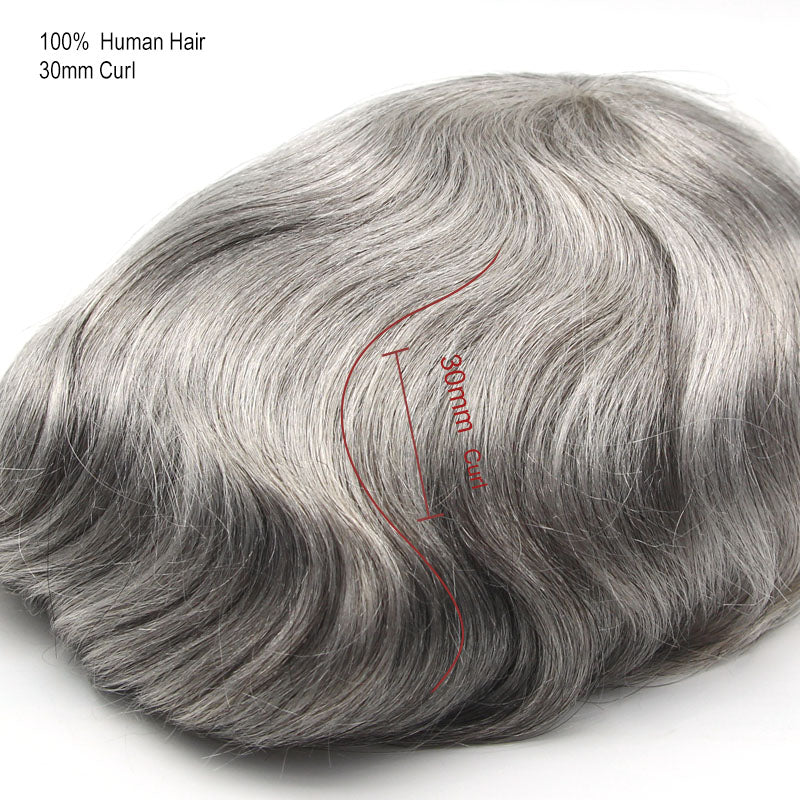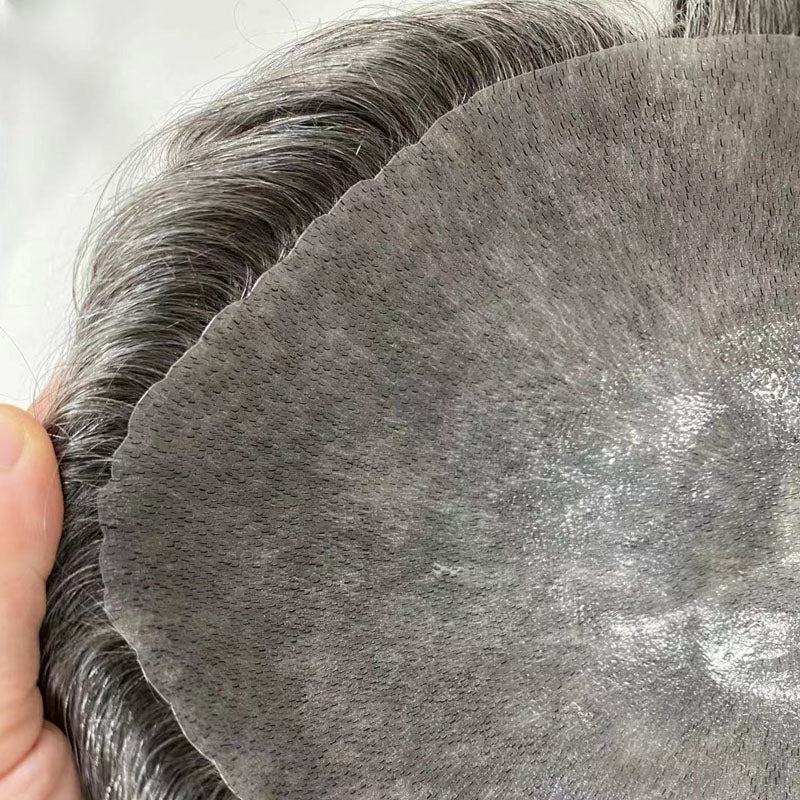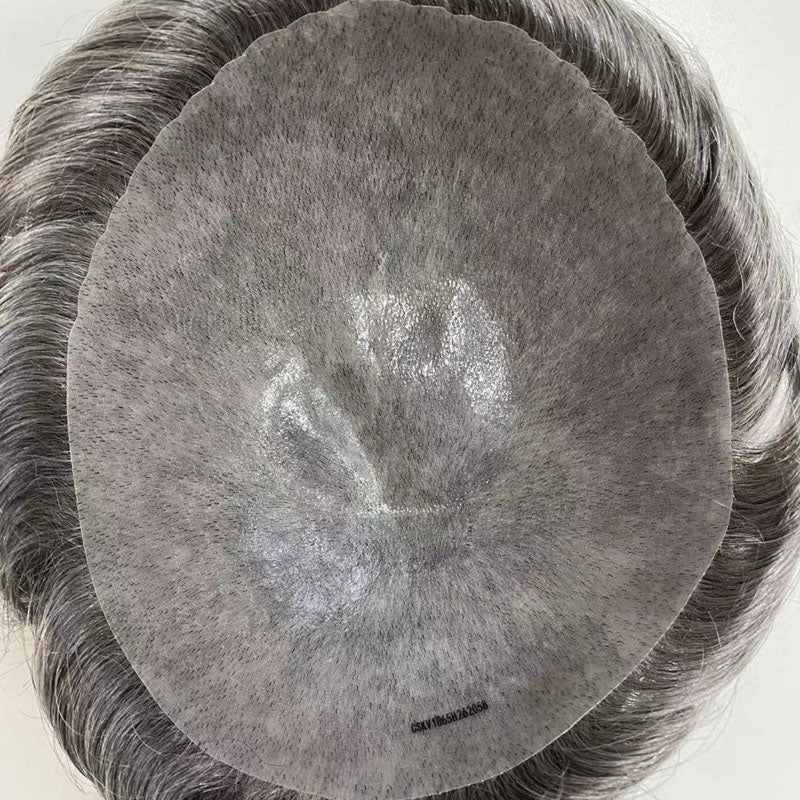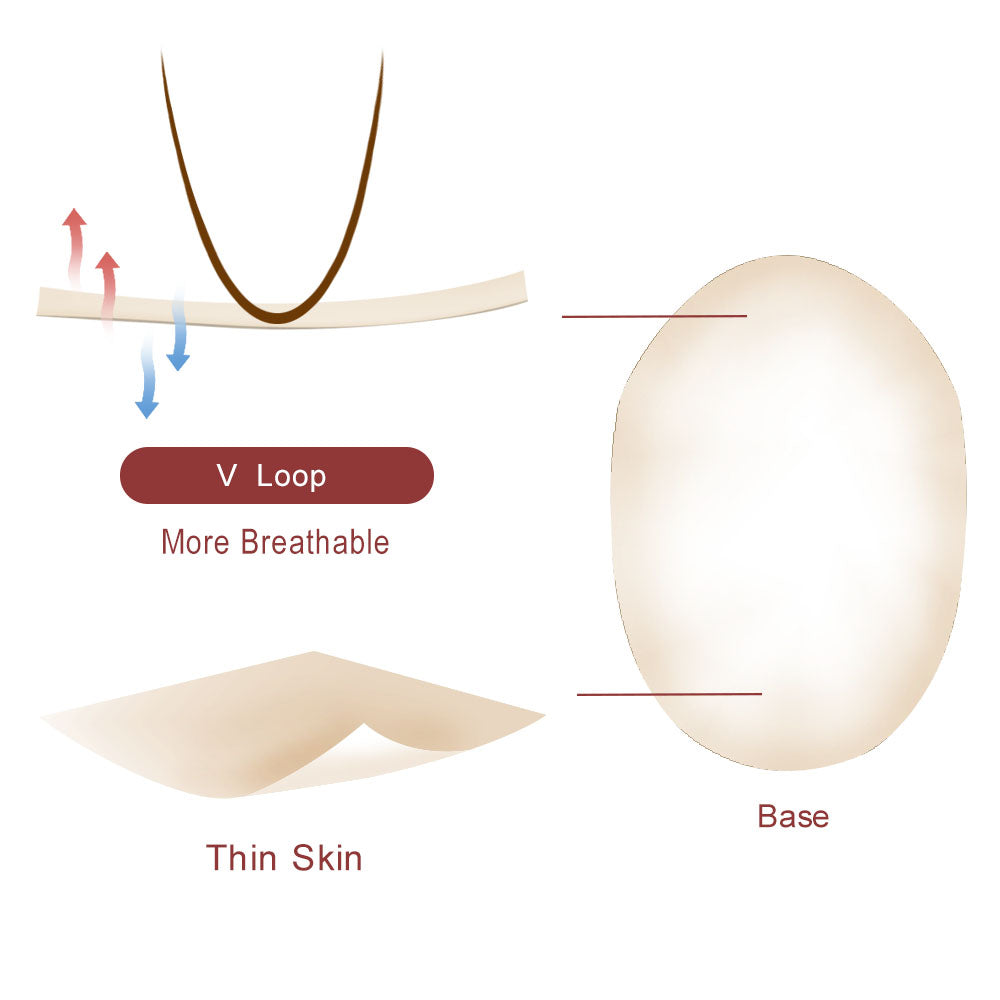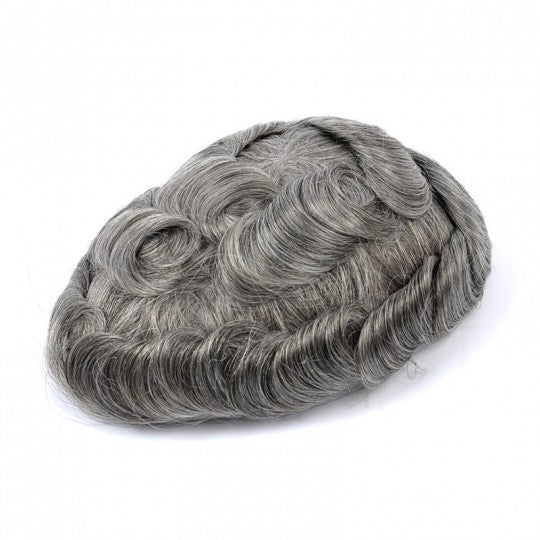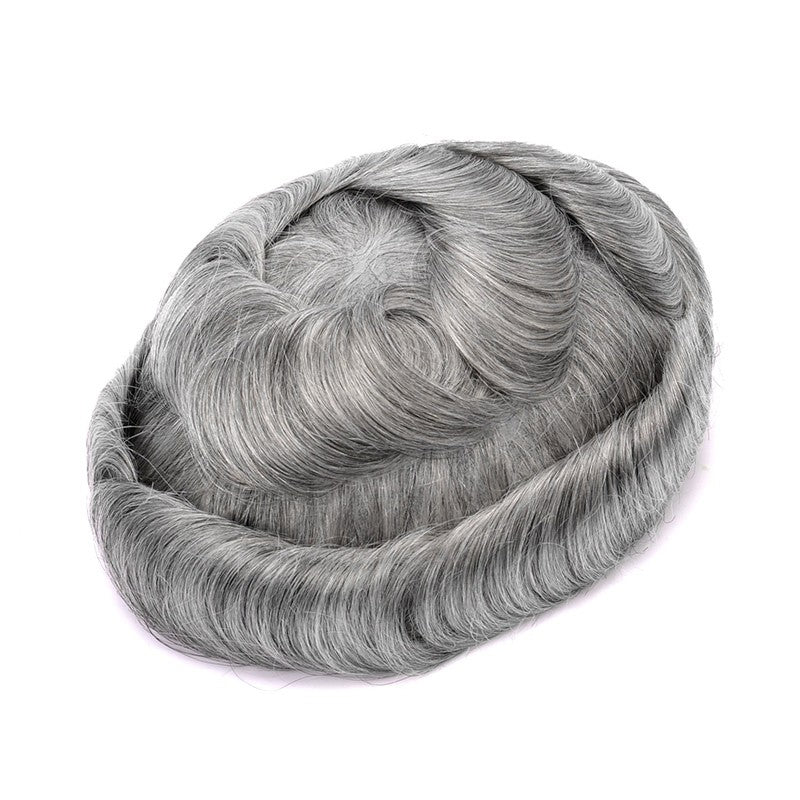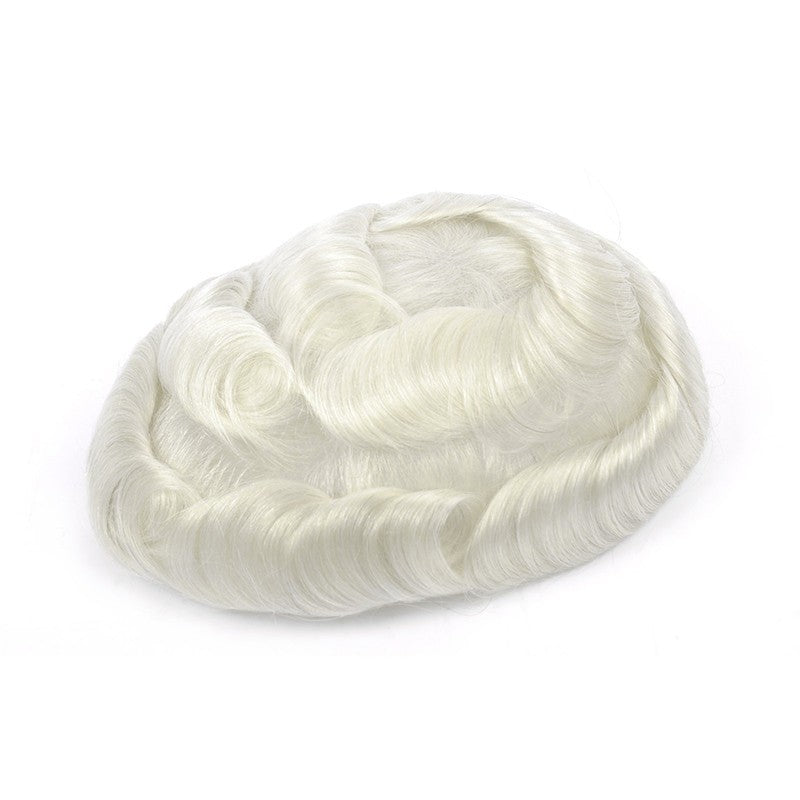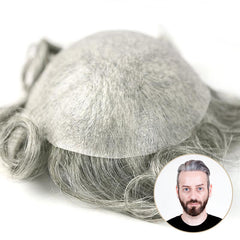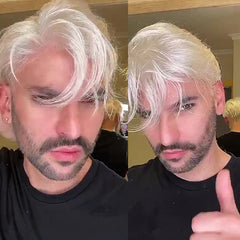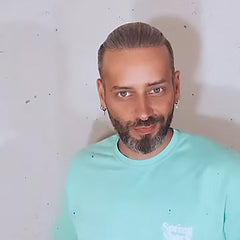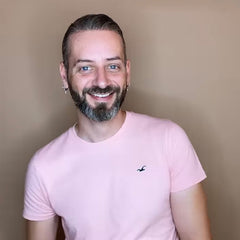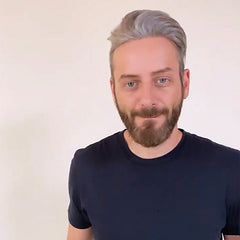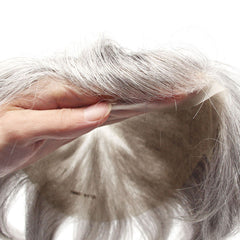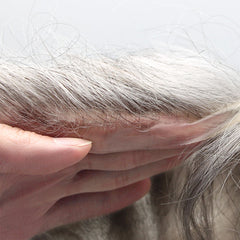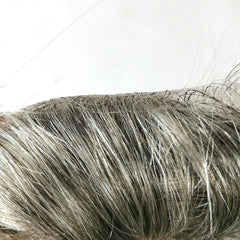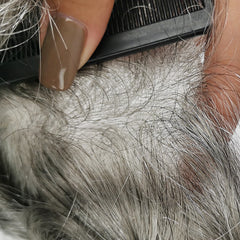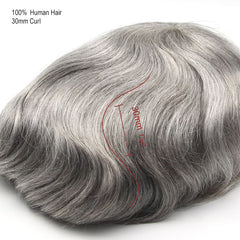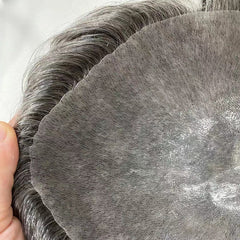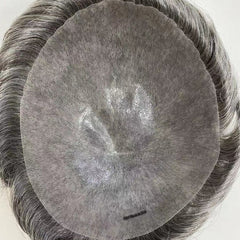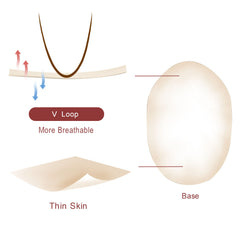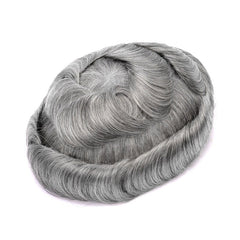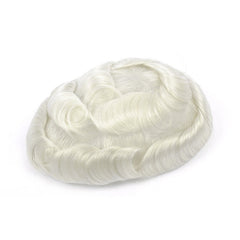 FSV-G |Full Skin V-looped Hairpieces | #1B with65%-100% Gray Human Hair | Replace Synthetic Hair
$289.00
Out of stock
Specifications
Base Type
Full Skin V-looped Hairpieces 
Base Size
8" X 10" 
Hair Length
6 inches
Front Contour
A to CC
Hair Density

90%-100% (0.03-0.04 mm); Light to medium light




115% (0.08-0.10 mm);Medium light to medium




130% (0.10-0.12 mm);Medium

Hair Type

100% Indian Human Hair

Hair Type

30mm

Hair Direction
Freestyle
Bleached Knots

 V-looped without knots

Advantage

Undetectable, air light, easy to attach and clean, easy to be styled freely

Manufacturing Method

Hand Tied

Stock

YES

Can be Customized

YES

Delivery

Shipment takes place within 48 hours. If you would like us to style the hair before shipment, please allow an additional 3-5 working days.

Kind Reminder

If you ask us to cut down the base size or cut the hair or make any alteration to the hair system before shipment then please know the hair pieces for men cannot be returned for a refund.

#1B mix 65%-100% gray hair (gray hair is HUMAN HAIR) 
Made with full skin, so the product is easy to wear, tape and clean. Gray hair is more than 65%, that is to say this type hair system was designed for people who need gray hair. 

This hair pieces for men have three different thickness, 0.03mm-0.04mm is the thinnest one, density for the hair is about 100%, it is the most natural and comfortable one, while it could be only used 1-3 months, if the wearing feeling is the most important thing in your mind, the thinnest one is a better choice, while if you like long lasting products, 0.10mm-0.12mm is a better choice, because it is the most durable one, it could be used more than 6 months.  

This type of the hair system use has different thickness base, you could choose the best one you need. So that the hairline was looked natural,  and w
e use the V-loop ventilation method on this men's skin hair system and all simulate the true hair growth direction, so it looks super realistic, just like growing out of the scalp.The composite base of this hairpiece is a cutaway, so you can easily resize it.

3 Steps to Attach

 

 Skin Hair Systems
Preparing: shaving the area on top of your head to create a smooth surface where will apply the adhesive.
Applying the adhesive: it (glue or tape) needs to be applied to your scalp, or on the hair system.
Position hair system: starting by gently sticking the tip of the system in the center of the forehead, slowly continue sticking the system in a gradual rolling back movement, making sure that it's even on each sides, until it comes sit nicely all the way to the back, covering the whole shaved area.Then wait for styling.
Maintenance Tips
Do not soak this hair system in water for a long time
Leave-in conditioner is recommended. Do not apply conditioner to the base
When the adhesive getting loose, please remove the system and have a thoroughly clean & re-attach.
Customer Show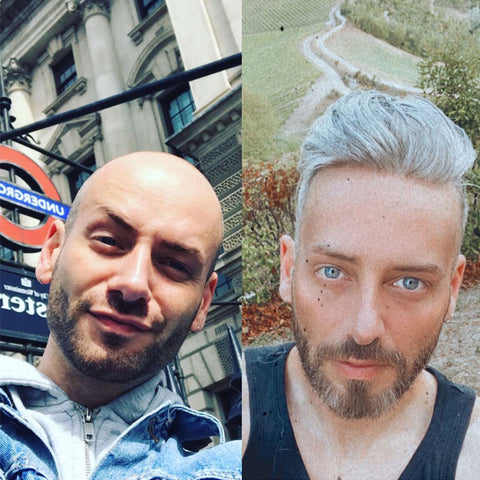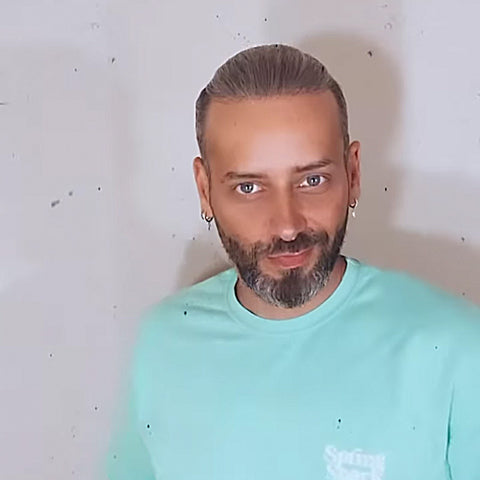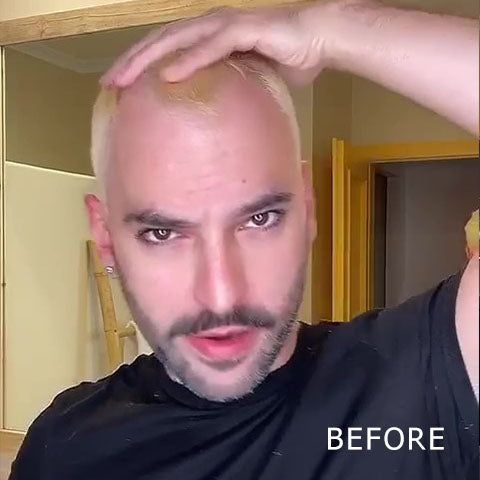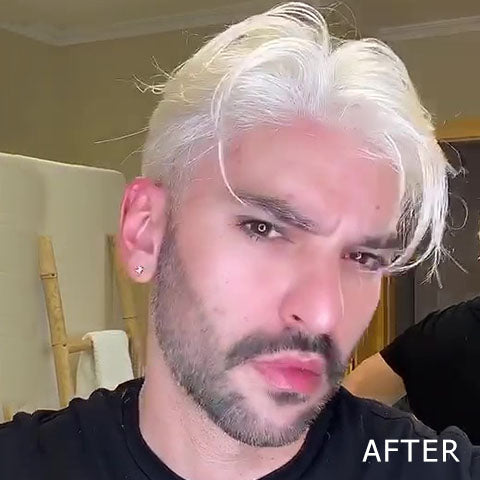 30 days return
We offer returns for products without customization. Furthermore, the products without using and washing could be returned for a full refund within 30 days Please contact our customer service if you require more information.
Free shipping
In stock items will be ready to ship 1-3 business days. If you choose to cut your hair base please allow 3-5 business days.
Shipping will be fulfilled with DHL/Fedex,shipping time about 5-7 business days.
Base Free Trim
We offer base free trim service!
It's can be trimmed according to your size, so that you can receive the hair system and use it directly. 
HOW TO APPLY A HAIR SYSTEM
Clean the hair thinning area.

Brush the adhesive.

Remove the backing from the tape.

Attach the hair system.

Haircut and Styling.

Spray a light mist of water to help restyle the hair.
HOW TO APPLY A HAIR SYSTEM
Our Hair System have the most natural front hairline and is easy to wear, tape and clean, offers you a transparent and super thin skin feel. Atoupee supply the easiest solution for men who are experiencing hair loss, All of our hair system can be shipped as soon as possible.
Join us
Get Our Latest News And Special Sales